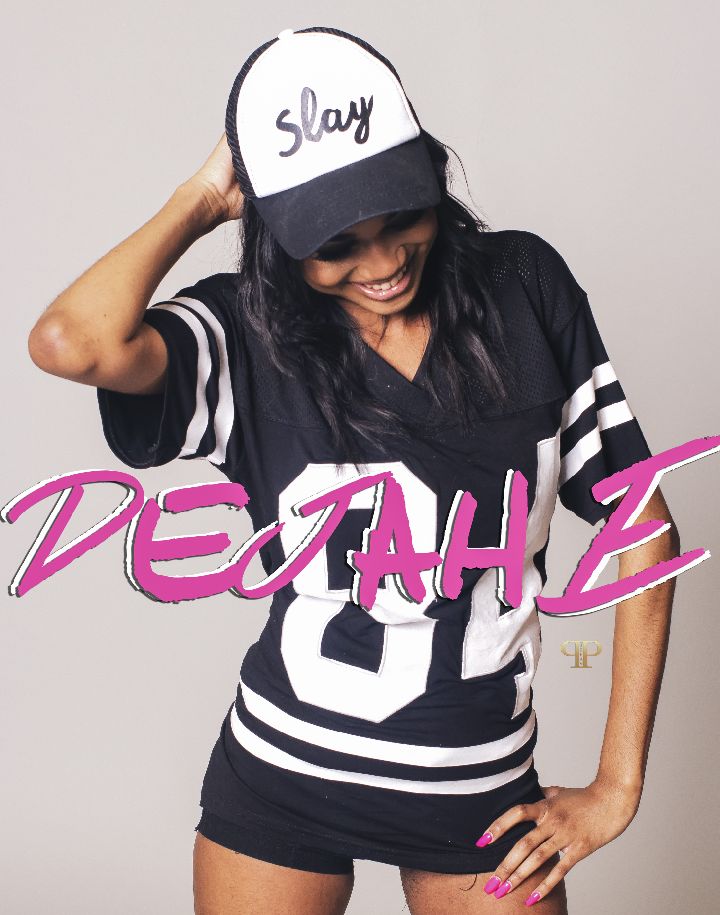 Dejah'E  whose real is Dejah Warren is a R&B and Pop recording artist currently based in Racine,WI . Coming from a musical background, she started singing as a member of a church choir when she was in first grade, receiving a standing ovation when she did her first solo. The multi talented singer started playing the piano and the violin when she was nine and five years old respectively. She can as well play the clarinet, flute and guitar as well. 
She has been singing in girl groups in her early music years, the first one which was called "F.U.N" a local girl grouped she formed with other three girls in her home town in Racine when she was 16. Dejah'E wrote most of the groups' songs. They did lots of shows in Racine and even won show time at the Apollo in Milwaukee a few times. They eventually broke up after a year being together. 
Her second group was "Nu Chic" based in California, a three girl group. They tasted the Hollywood life meeting influential people in the music industry such as Johnny Wright and Producer Hit-Boy. They broke after a couple of months and at that point Dejah'E decided to try something different by going solo. She dropped her first single "Solo" which was received positively from fans and also received radio airplay once. Ever since then she's been recording music non-stop, dancing, writing, dancing and performing. 
She has been compared to Sade, Aaliyah, Jhene Aiko and has worked with Grammy award winning producers Greg Lawson and Steve Russell, and also Jaray James. 
Dejah'E just dropped her new single "Be Yo Girl" with a catchy beat that grabs your attention instantly. "Be Yo Girl" is set to debut on radio stations across the country . 
Connect with Dejah'E